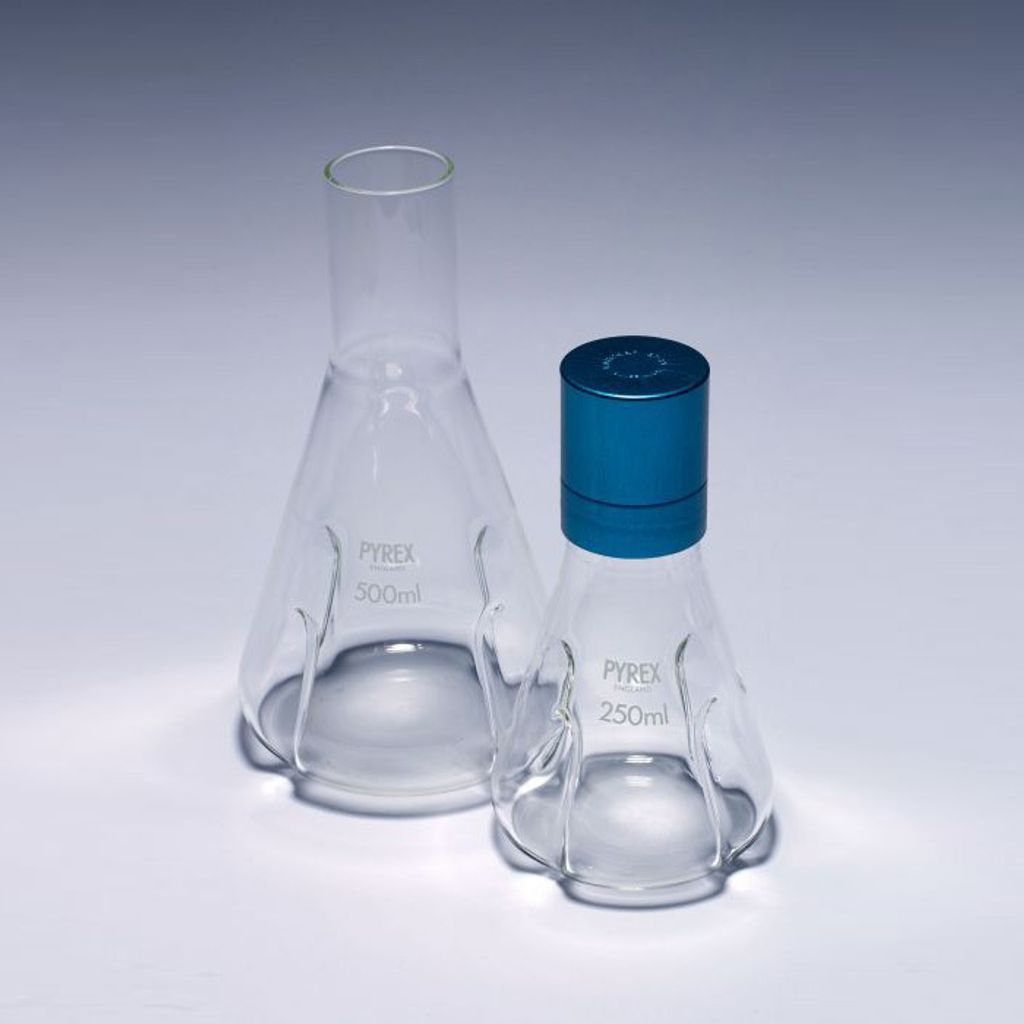 Flasks, Baffled, Delong Neck, Conical
Brand: PYREX
Product Details: Flasks, culture, baffled, Delong neck
Plain neck baffle flasks.

The 4 equidistant baffle indents in the sides of these flasks causes a turbulent flow in the growth media increasing the oxygen intake of the cells. Proper aeration and the ability to maintain consistent agitation are essential for the growth of suspension cell cultures.
Ideal for aerobic microbiology and cell culture
Manufactured from Pyrex borosilicate glass for maximum chemical and thermal resistance
The four equidistant baffles provide consistent agitation when used with compatible orbital shakers
Suitable for repeated autoclave cycles at 121°C
Flasks are supplied without closures and should be ordered separately
Compatible with either 4550/38M blue Aluminium and 4540/38P clear polypropylene closures.
Item Code
Capacity (ml)

Body OD
(mm)

Height (mm)

Neck OD (mm)

1141/08

250
82
155
38
1141/10

500
101
193
38
1141/12

1000
128
222
38
1141/14

2000
166
300
38