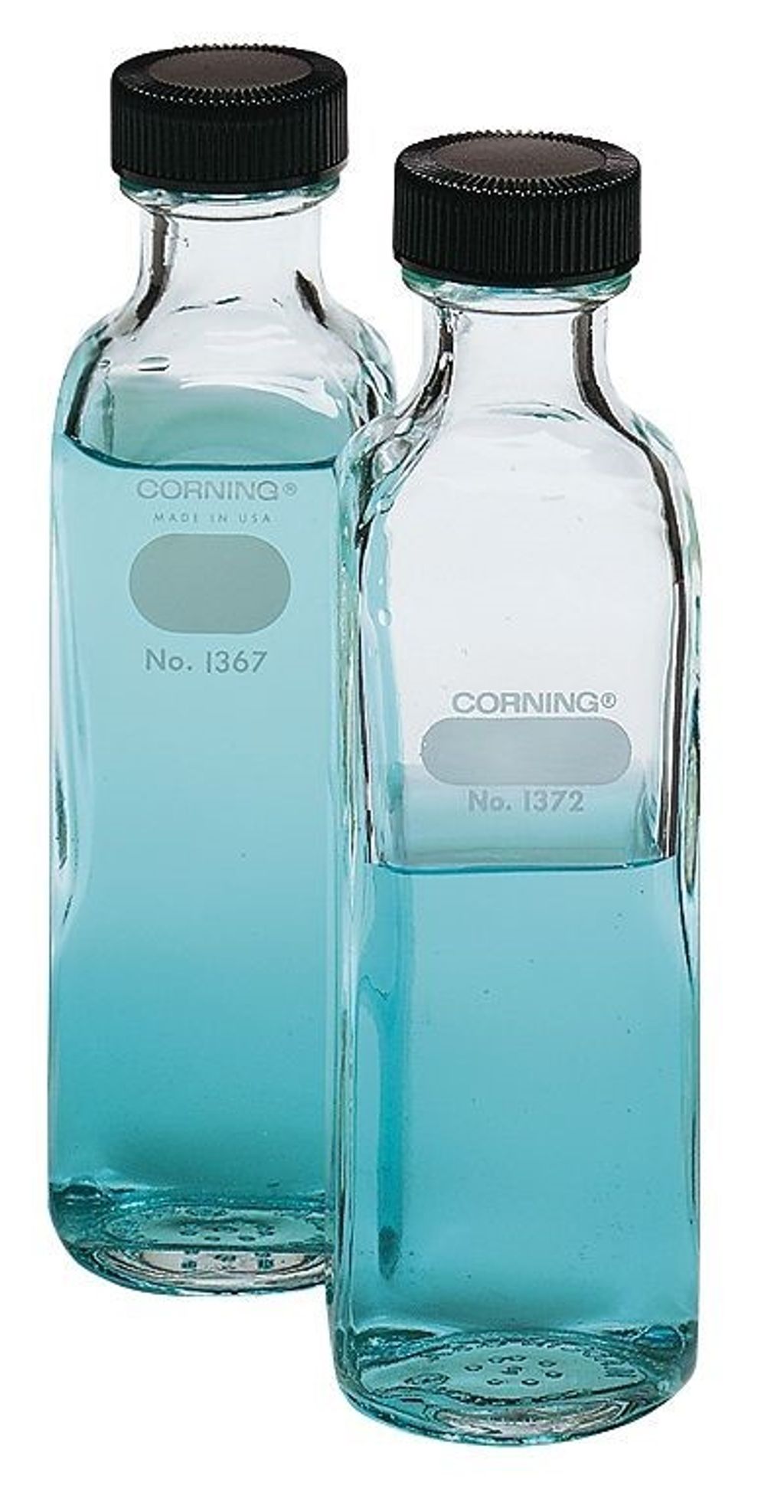 Brand: PYREX
Product Details:
With screw cap graduation and cut line at 99ml.
Used for general storage of solutions and tissue culture work.
Uses a GPI 28-400 threaded phenolic screw cap (No. 9999-28) with rubber liner.
Will withstand autoclaving at 121°C.
Meets the requirements for milk dilution bottles stated in the "Standard Methods for the Examination of Dairy Products", published by the American Public Health Association.
Variant and Specifications:
| | |
| --- | --- |
| Item Code | Capacity (ml) |
| 1372-160 | 160 |